Phinney Ridge Center
6532 Phinney Ave N, Seattle
TUESDAYS
April 7 - 8 weeks $110
7 - 8 pm: Beginners
7:45 pm - 9 pm: Int. Advanced!
Room 2
Save $20:
Take both classes for $200 - 8 weeks
2020 Class Schedule:
Jan. 14 - 8 wks $110
April 7 - 8 wks $110
June 9 - 8 wks $110
Sept. 8 - 8 wks $110
Nov. 10 - 6 wks $85

What to wear:
Leotards, sweats, comfortable loose clothing (bring a mat or towel)
How to pay: Cash, Check or PayPal Come 15 minutes before class.
Please call me at 206-632-2416 with any questions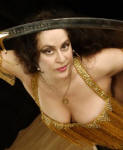 Private Belly Dance Classes Available!
Zaphara is available for private classes at all skill levels:
From beginner to "performance ready".
Group & specialty workshops also available
Performance/mini lesson for group parties!
Lots of fun & giggles!
Hip scarves available to use or purchase.
Call 206-632-2416 or e-mail me for more information or to schedule a private belly dance class.
BELLYDANCERCISE CLASSES!!! TOTAL BODY WORKOUT!!!
SUPERIOR CORE WORKOUT PERFECT FOR BEFORE & AFTER CHILDBIRTH--& BEYOND!
Prevent & alleviate lower back problems
Strengthens & co-ordinate's muscle groups in the trunk, spine & arms
Improves posture & flexibility
Learn at your pace
FUN! CREATIVE & EMPOWERING!
Low Impact
Perfect core workout for before & after childbirth & beyond!
"Belly dancing provides one of the hardest workouts of all the many dance forms".
- Group Health's Northwest Health Magazine Sept-Oct 1996
"The dernier cri among fitness enthusiasts is belly dance, and I'm pleased to announce it provides all the challenge and health benefits of traditional exercise - plus a lot more fun".
- Seattle Home and Lifestyles Oct 1997 - The Inside Scoop
"Belly dancing makes people feel good about themselves".
- Seattle Times July 19, 1999 - Scene
Featured on Japanese website Youmaga.com:
"Belly dancing, To become beautiful from inside & outside"
Youmaga- The ultimate information magazine in Japanese, October 10, 05
www.youmaga.com
Class instruction will include: Class instruction includes basic conditioning & strengthening exercises, tummy undulations, finger cymbals, Egyptian style hip, body, arm & hand movements, floor work & a Greek line dance "Hasaposerviko. Dance etiquette and professionalism are stressed in all classes. All students get personal attention!
For 35 -year old Cherie H., the physical benefits of taking classes with Zaphara extend far beyond achieving her fitness goals. Cherie was diagnosed with structural alignment issues and signed up for bellydancing on a whim.
She saw benefits in the way of decreased pain after her first session, and has since found that bellydancing delivers and excellent core workout. "After eight weeks of dance classes, I got results that six months of physical therapy could not produce in terms of feeling really good and pain free".
Seattle Woman Magazine May 08 (writer Ashley Griffin)
Classes forming now! Call 206-632-2416 or email to register
Zaphara is proud to announce the CD
"Greek Moods of Seattle"
Grecian Sounds featuring Takis Dotis
Click Here to listen to "Zaphara's Belly Dance Routine"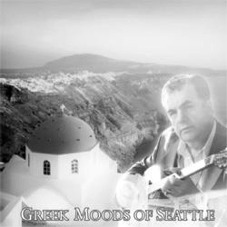 Takis Dotis is a master of the Bouzouki, a string instrument that reflects the spirit of Greek culture. Takis brings alive the colors and sounds of Greek Nightlife!
ZAPHARA'S NIGHTCLUB BELLY
DANCE ROUTINE!
A classic nineteen minute five part show with a riveting Egyptian Doumbek solo by GEORGE SADAK.
Rhythms include Baladi, Masmoudi, Tuxseem, Leff and Kashlama.

A MUST for every Belly dancer's CD collection!
Call Zaphara to order (206)632-2416!
$17.00 plus shipping